Experience and services based on your requirements
For more than 13 years, we have been providing our customers with electronics manufacturing services, from manufacturing of prototypes to the final product. The range of complexity of our projects is very wide, therefore you may contact us with a project of any scale.
The high level of our manufacturing processes is based on continuous improvement in production methods, investments in equipment and training of our team members. Comprehensive electronics manufacturing services and our team of professionals are the keys to a successful market entry by your company.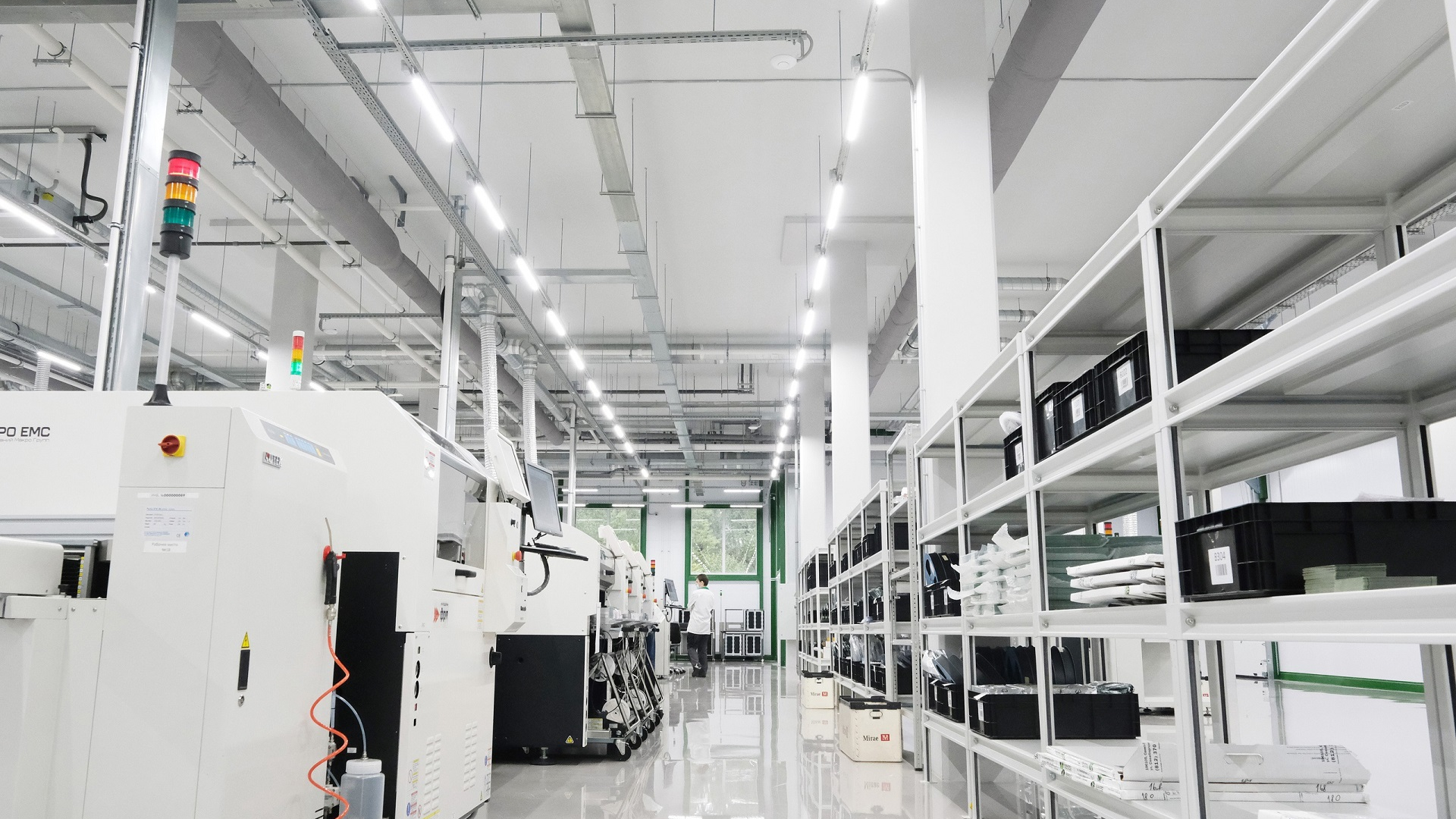 Batch production
Macro EMS provides a full range of electronics manufacturing services to ensure efficient and timely launching of your products on the market and with the highest quality. In addition to installing state-of-the-art equipment and ensuring presence of cutting-edge engineering capabilities, we pay great attention to attracting the most qualified engineering and manufacturing experts to our team.
PCB assembly
mechanical assembly
supply chain management
X-ray quality inspection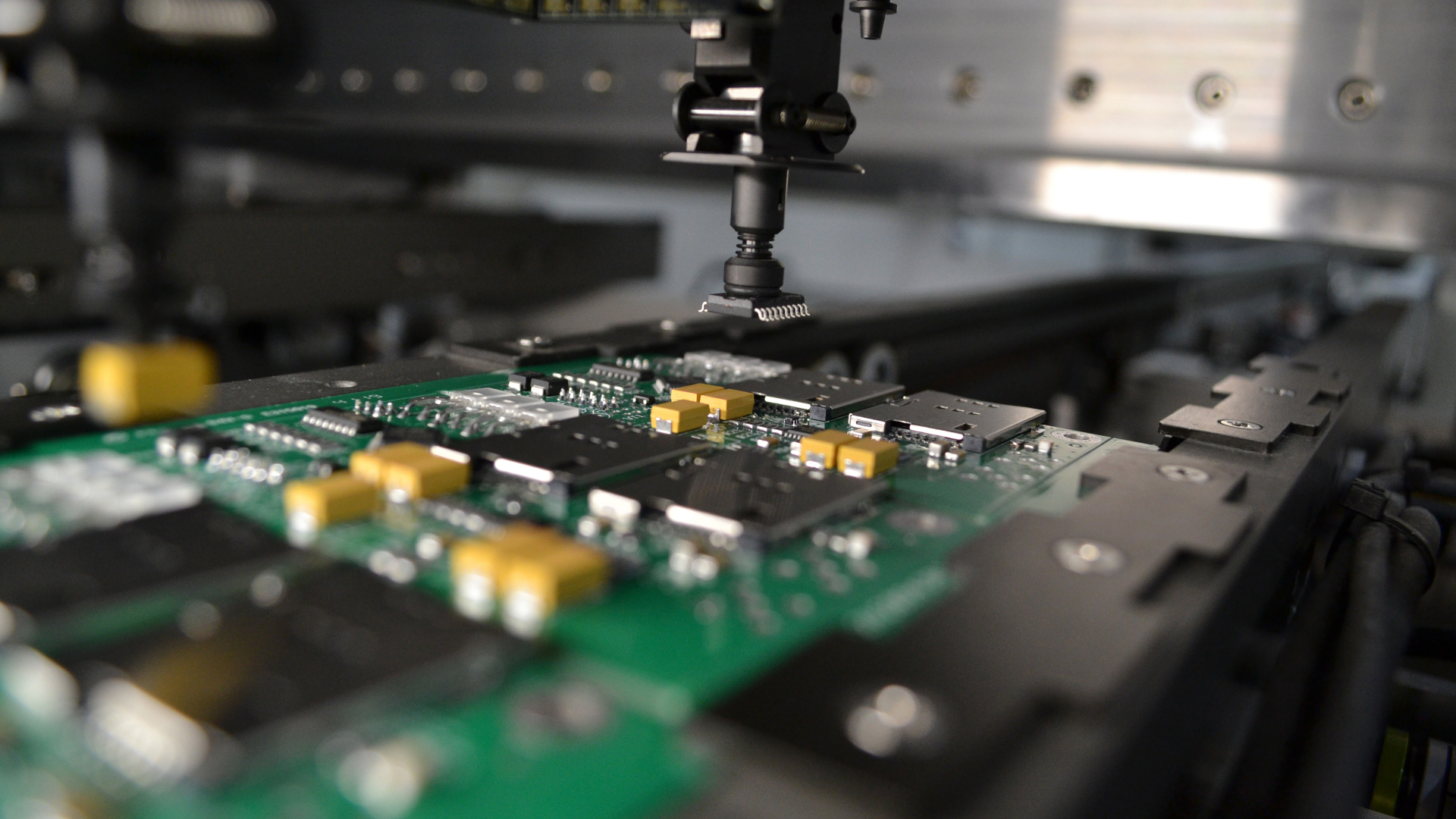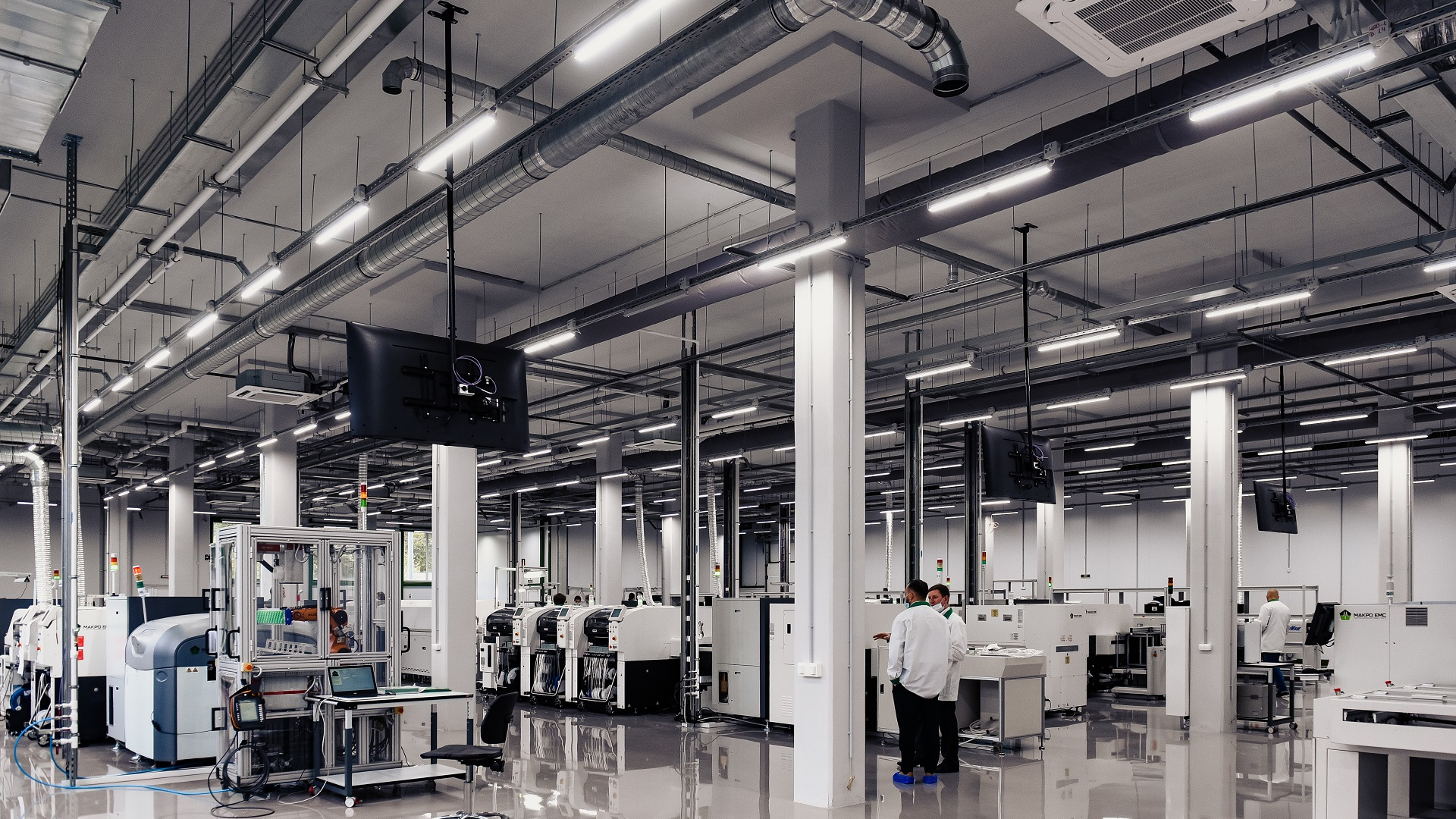 PCB Assembly
To meet the individual needs of our customers, we control the entire process from the supply of printed circuit boards and components, assembly of printed circuit boards to packaging and shipment of products. Investing in new equipment and training our team members on annual basis allows us to improve the productivity of our electronics manufacturing process.
SMT lines with a capacity of 200,000 components per hour (01005, microBGA, casing with a pitch of 0.3 mm)
THT-mounting (press-fit, selective and wave soldering, manual assembly)
100% automated control of solder paste application (3D SPI) and installation quality (3D AOI)
X-ray quality control
lead-free (RoHS) or lead soldering, nitrogen soldering
compliance with IPC-A-610 Class 2/Class 3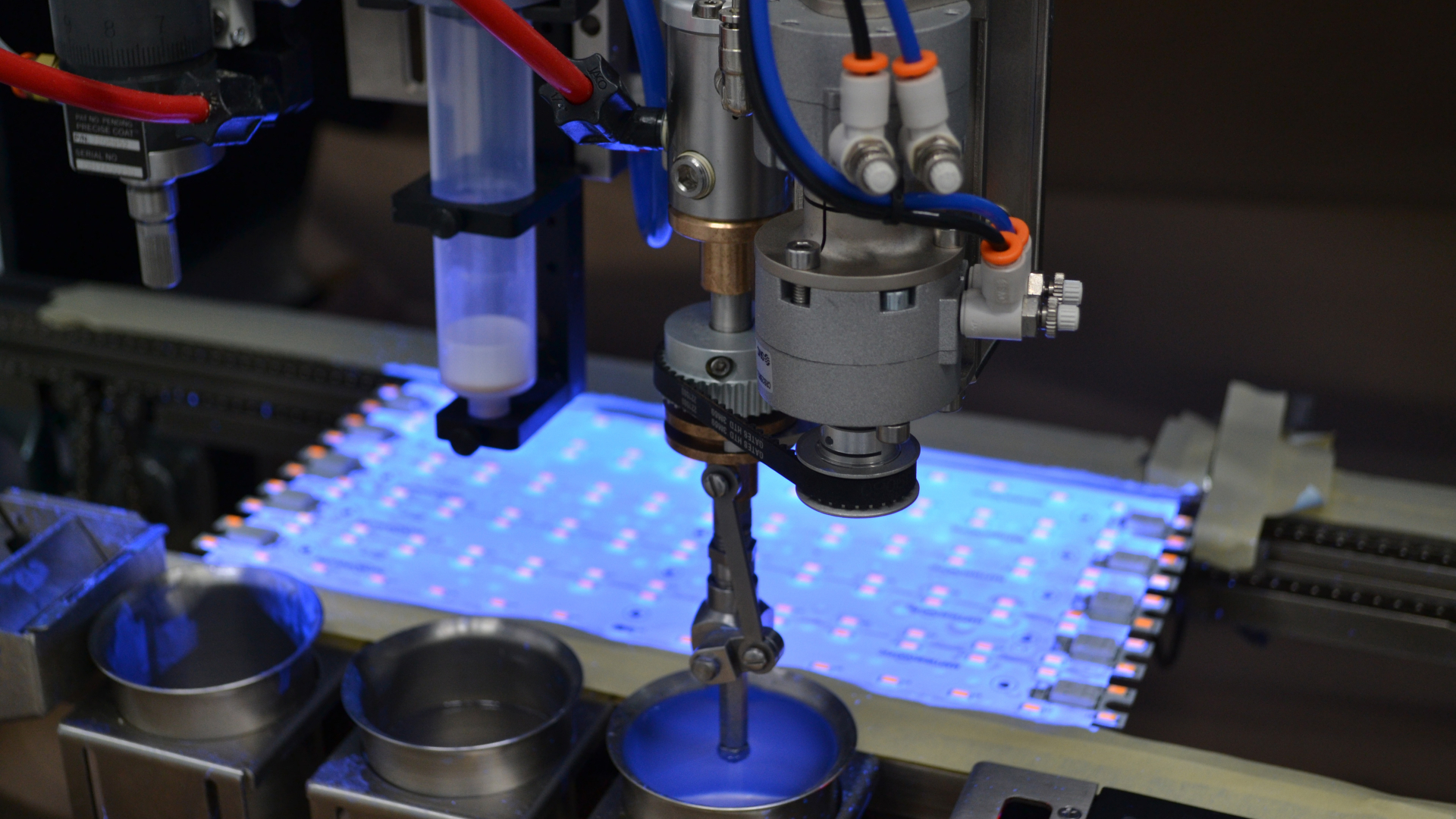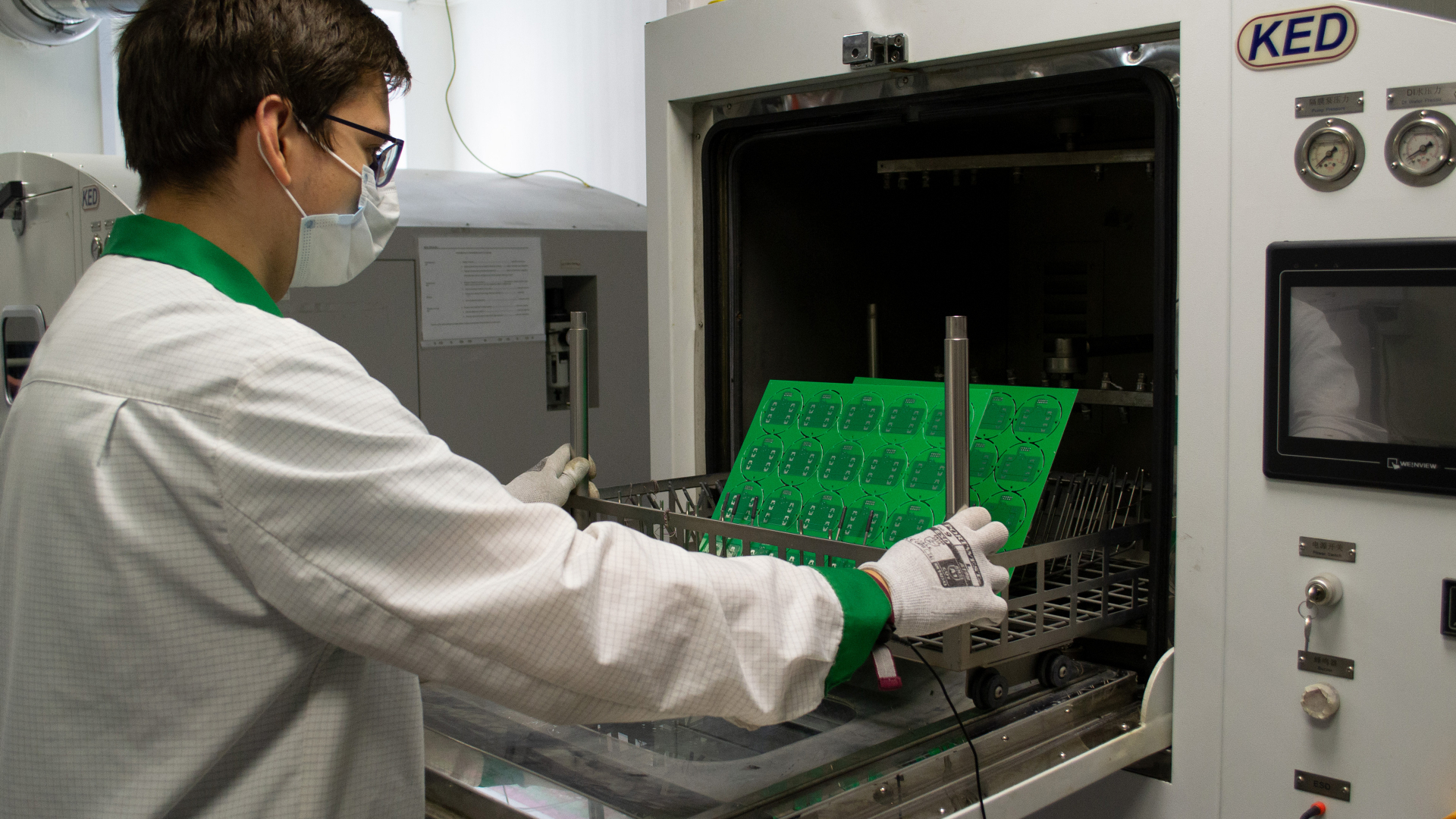 Additional Services
By using state-of-the-art equipment and ensuring quality at all stages of production, we provide a wide range of additional services.
functional testing and programming
automated washing and ultrasonic cleaning
climate tests
automated selective application of waterproof coatings and filling with compound
laser or label marking of products
laser engraving of cases and nameplates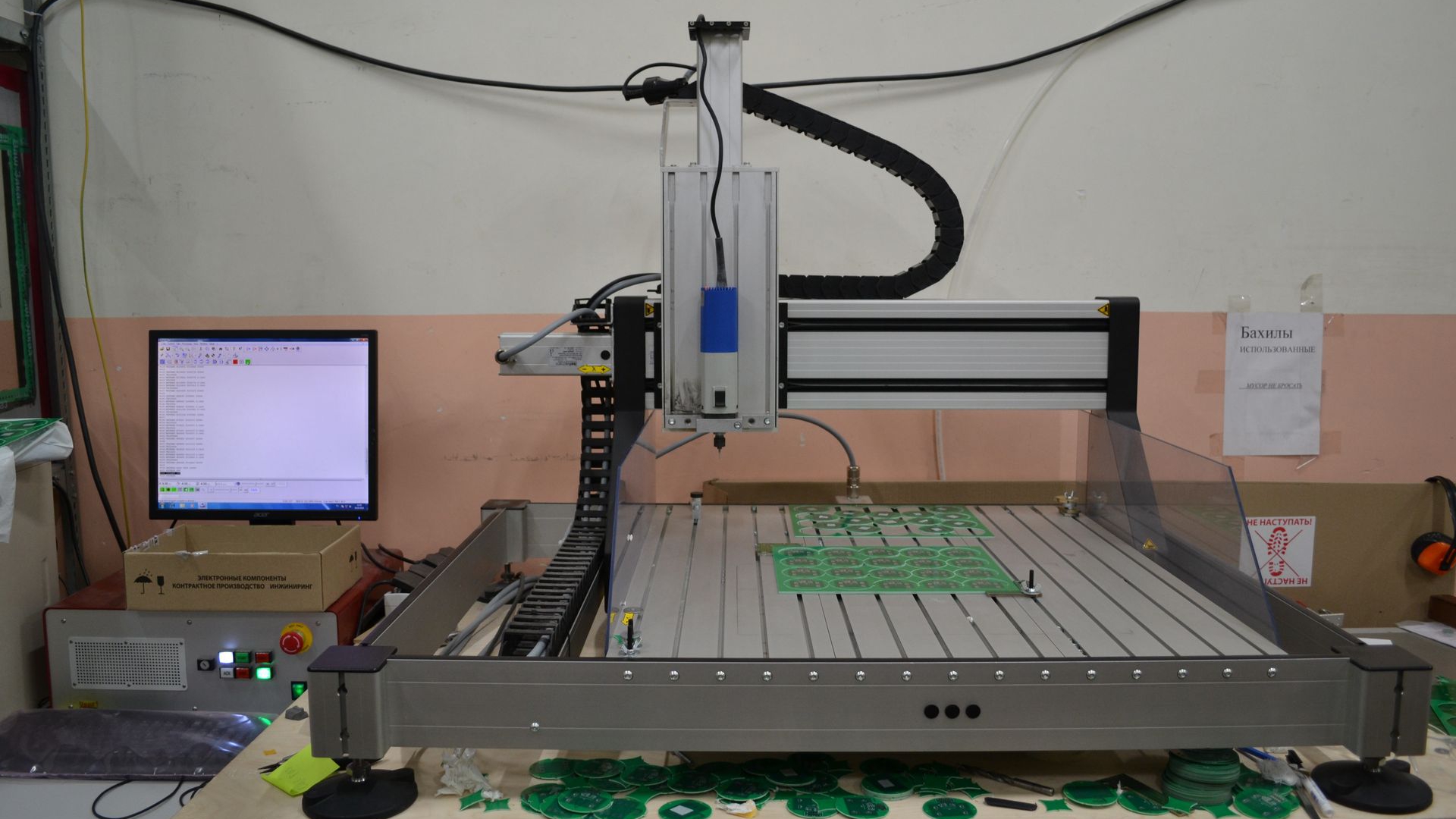 Enclosure mounting
Our services include not only assembly of printed circuit boards, but also the subsequent enclosure mounting of modules and units, up to the final packaging in the packing materials provided by the consumer.
final assembly of products
testing and assembly adjustment
warehousing and logistics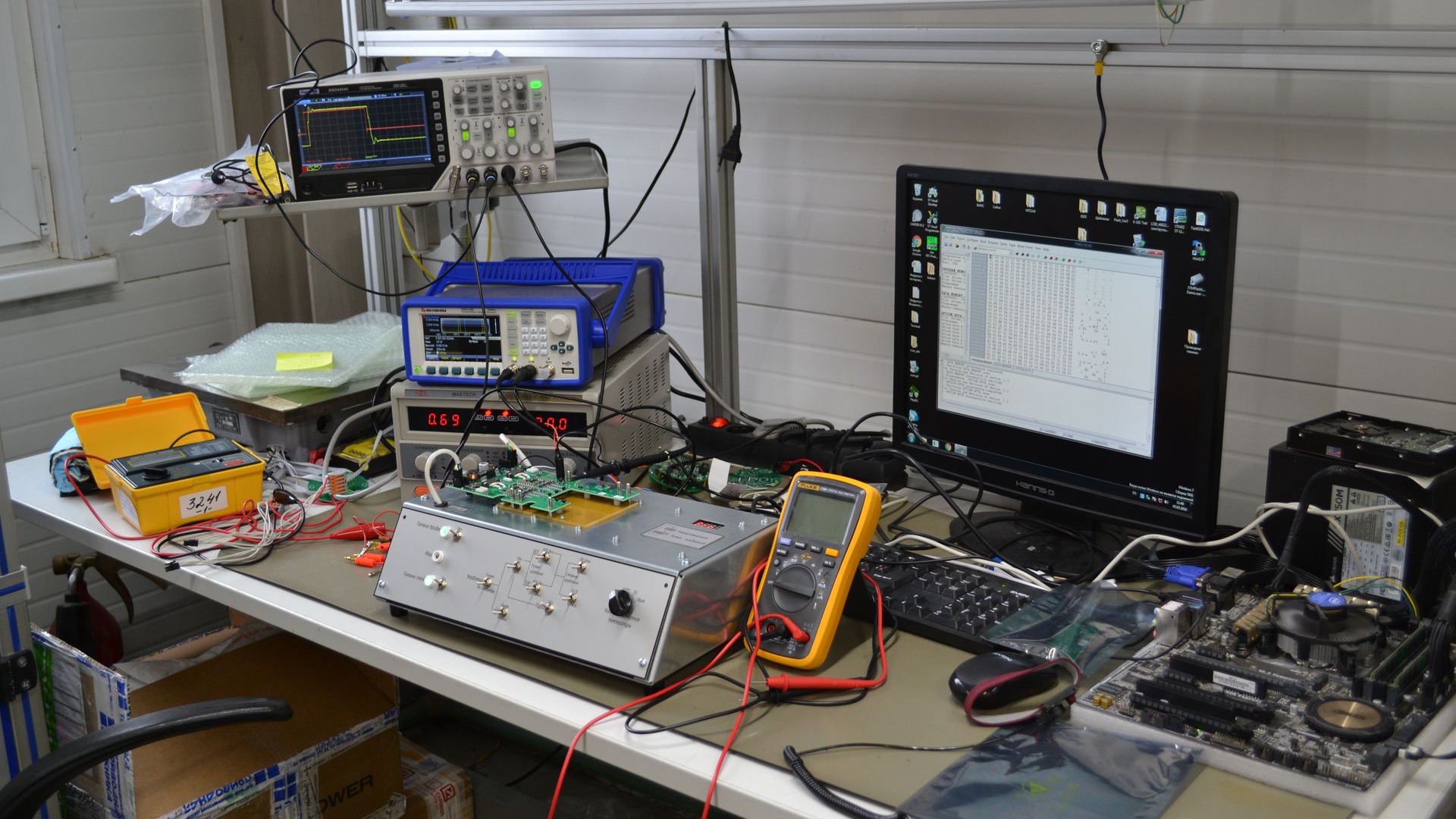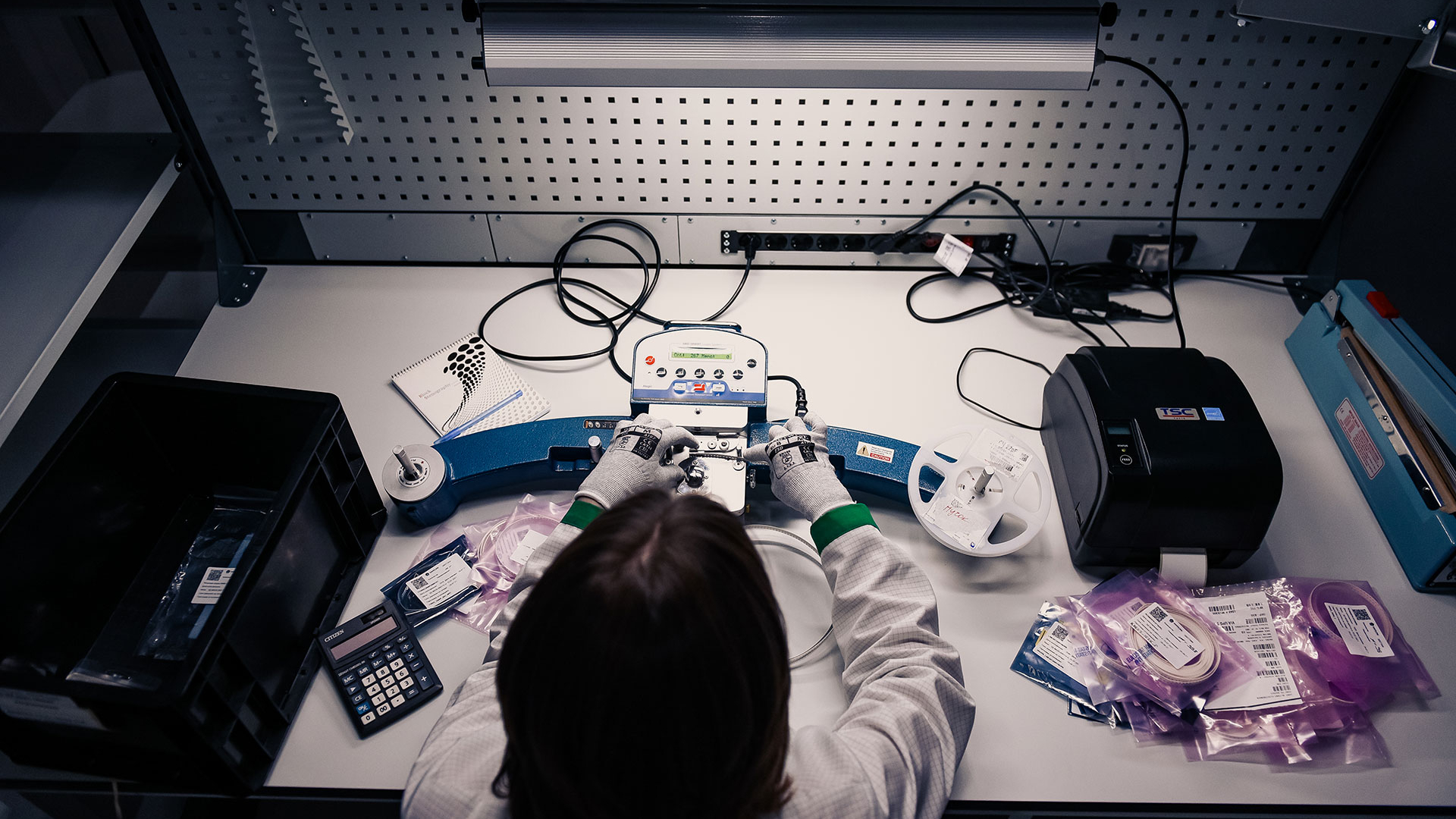 Functional testing
We carry out testing of finished products. The devices that have been assembled at our production facility undergo functional testing for compliance with the parameters set forth in the terms of reference of the customer. For the customers who provide us with test methods and methods of functional testing of a product, we carry out a full cycle of tests on our own or customer-owned equipment. Testing and functional control make it possible to receive 100% serviceable articles.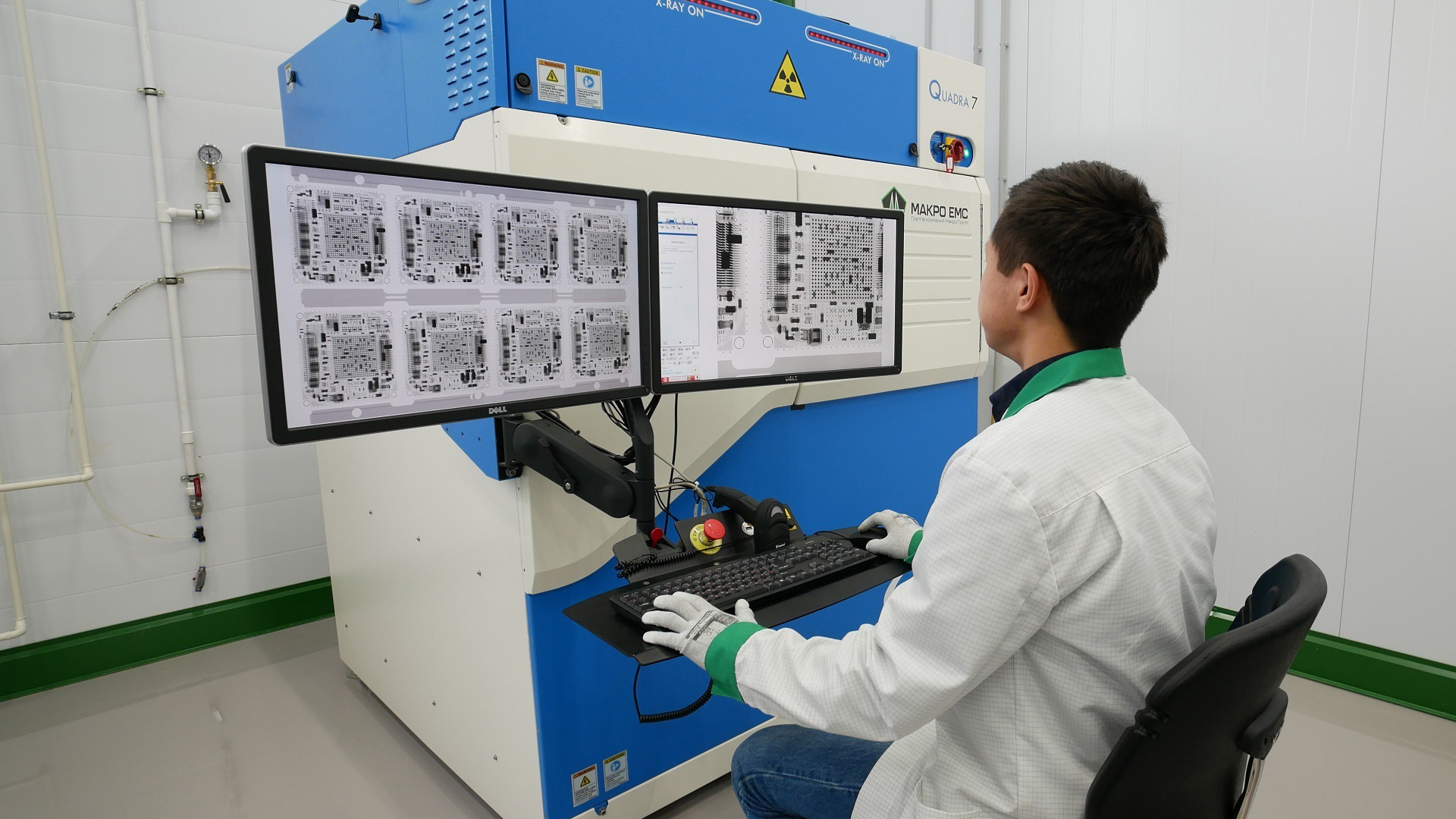 X-ray quality control
The industrial X-ray unit NORDSON allows us to ensure the highest quality products and avoid soldering errors. The X-ray unit makes it possible to inspect the most complex electronic components and printed circuit boards at any stage of electronics manufacturing.
X-ray control service
X-ray control at the stage of PCB assembly or after assembly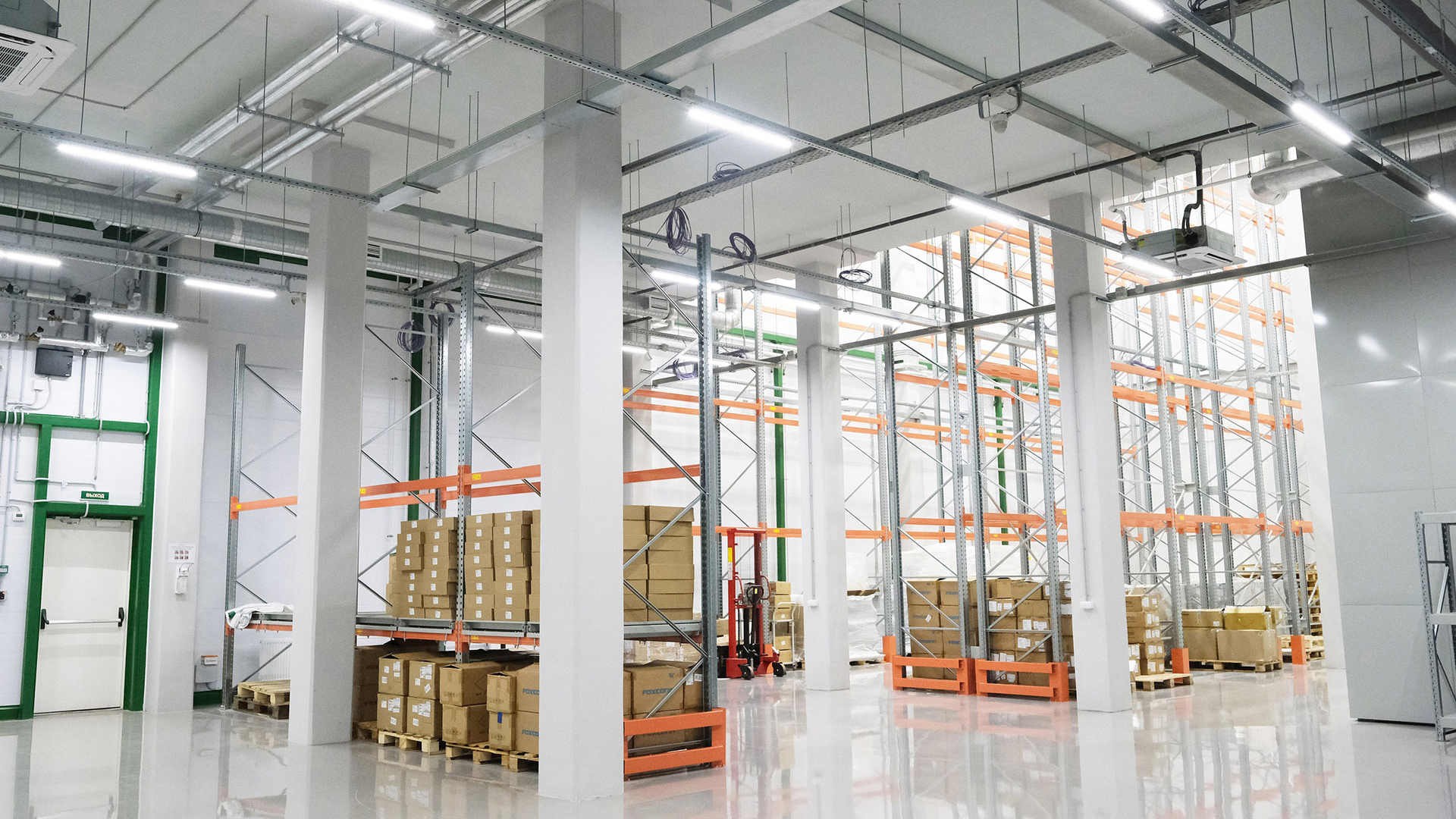 Full supply chain management
We offer our customers scheduled, uninterrupted supply of electronic components, printed circuit boards and other production materials. As part of the leading distributor of electronic components Macro Group, we can offer our customers electronic components at the rated prices.
supply of printed circuit boards and components directly from manufacturers or official distributors
supply of other production materials
dry storage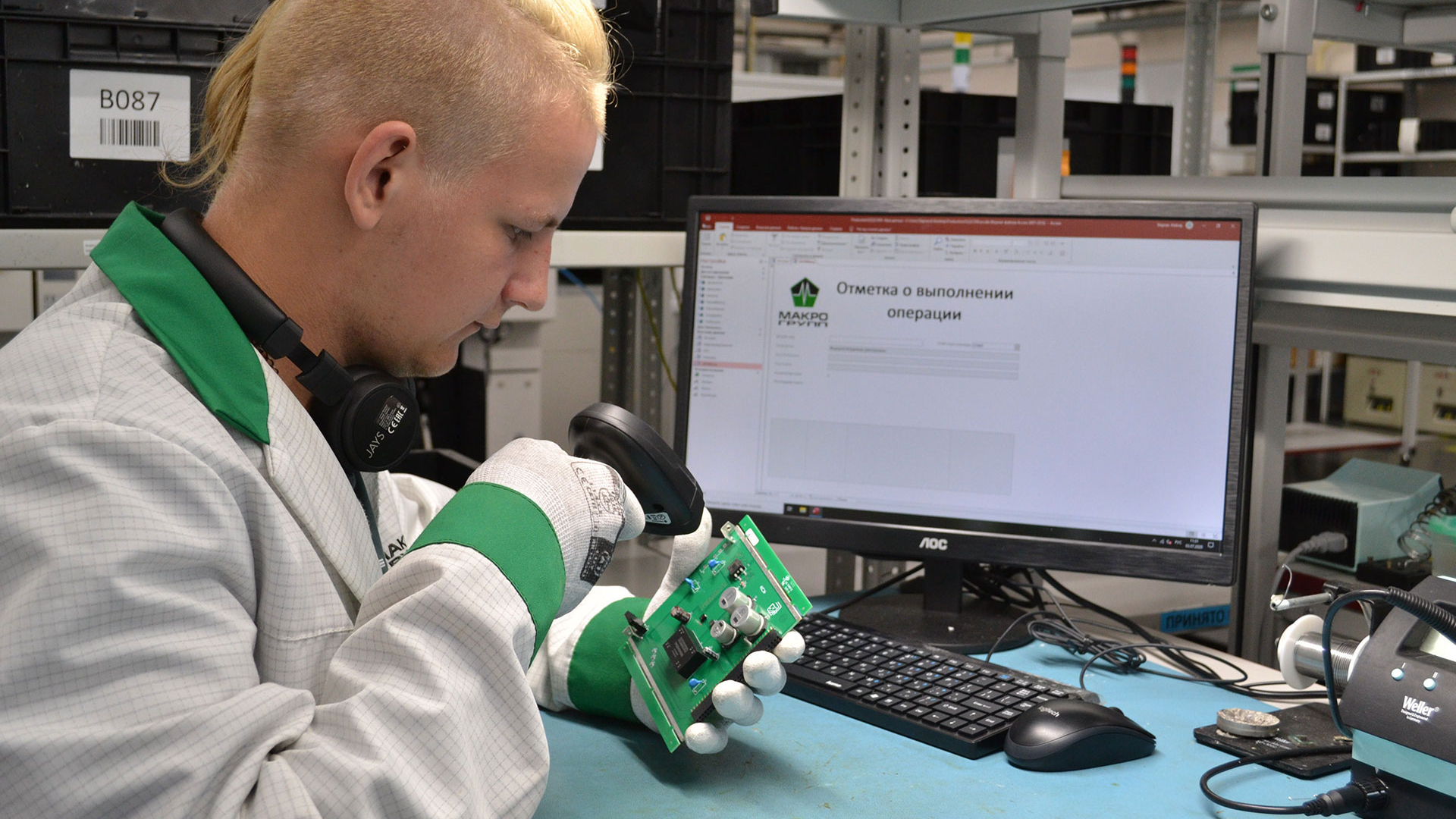 Traceability
End-to-end traceability of materials and boards throughout the manufacturing process from component delivery to finished product. We ensure traceability in our manufacturing process, up to the smallest electronic components.
full order history
guarantee of the process flow repetition
detection and elimination of defects in the manufacturing process
quality improvement and ensuring compliance
commercial viability of the manufacturing process and guarantee of timely delivery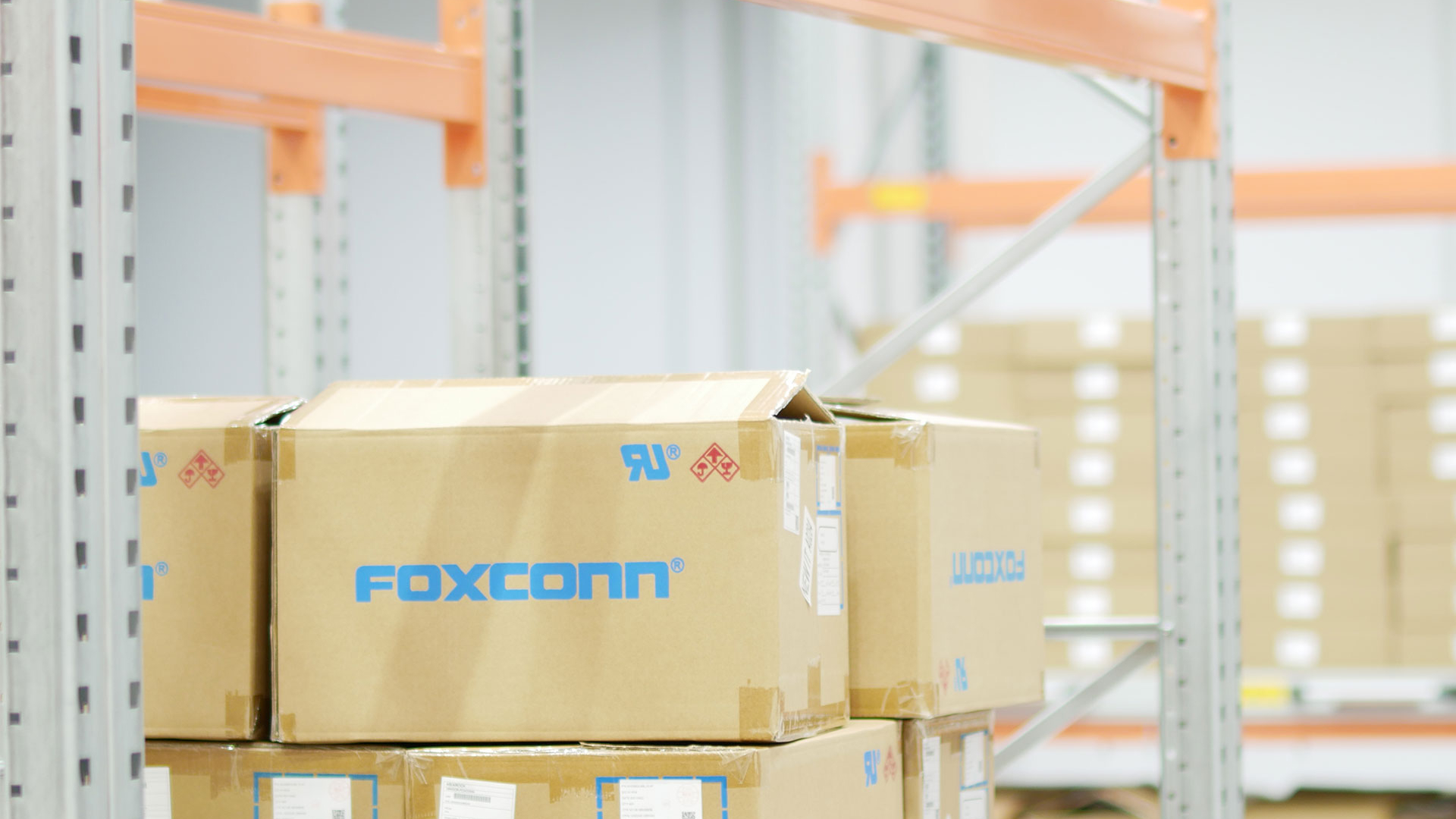 Packaging and delivery
Our team of professionals will chose the best packaging options for each product and ensure safety during transportation. Long-term cooperation with transport companies allows us to offer the best transportation options and ensure safe delivery of goods to any region of Russia and worldwide.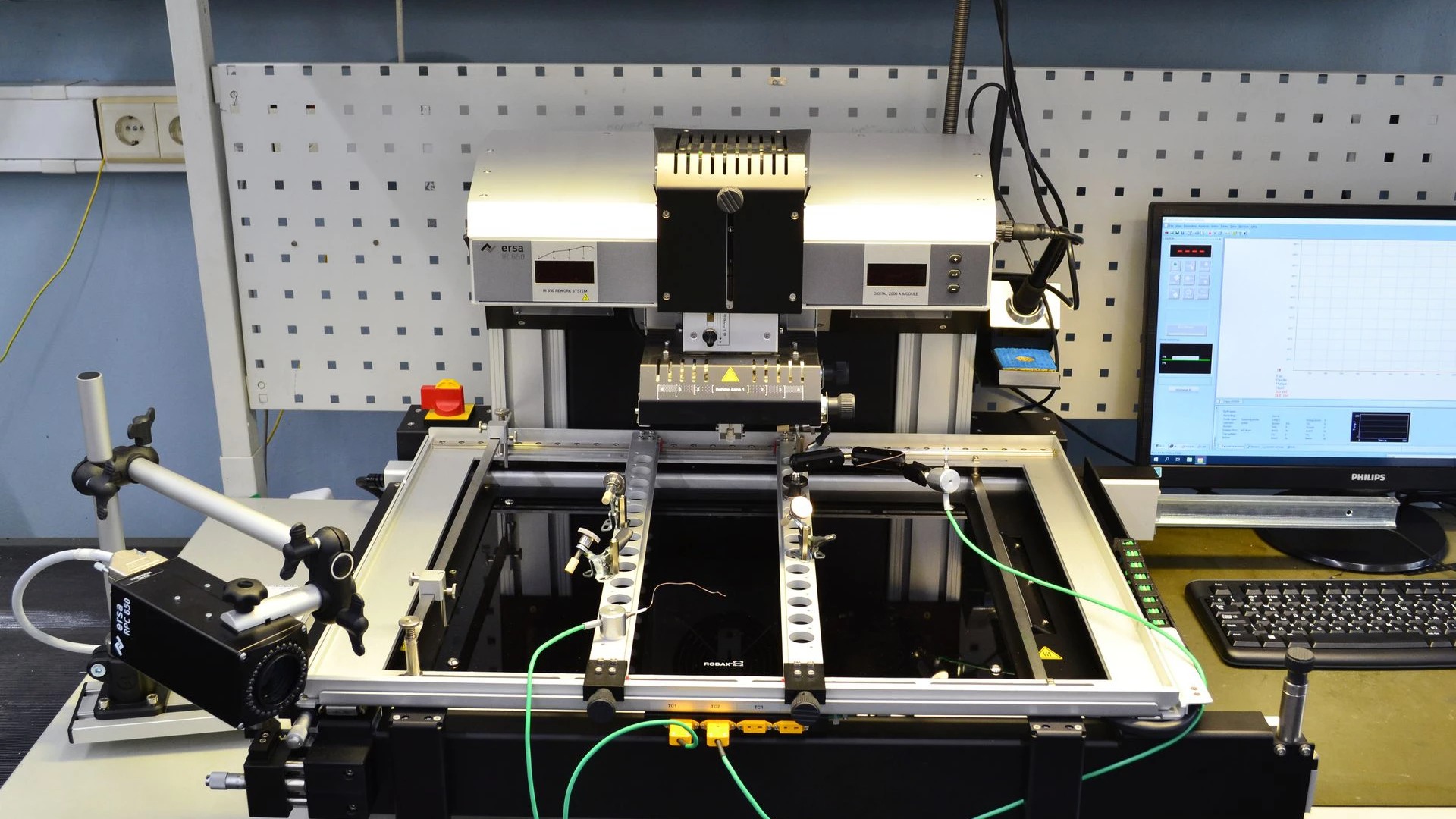 Post-sales services
High quality of our products and customer satisfaction are our priorities. Macro EMS provides a warranty for all its services for the period of up to 5 years. We also offer post-warranty services. Our production facilities are equipped for the repair of any kind of components (including BGA, QFN).
Are you looking for an original design manufacturer specializing in the manufacture of electronics for industries with high reliability requirements? In this case you should contact us.