Quality assurance
High quality and reliability of the manufactured products are the priority of our company, and we are continuously and purposefully working to improve the quality of all our business processes. Our end customers work in areas where the reliability of equipment and its failure-free operation throughout its entire service life are of critical importance.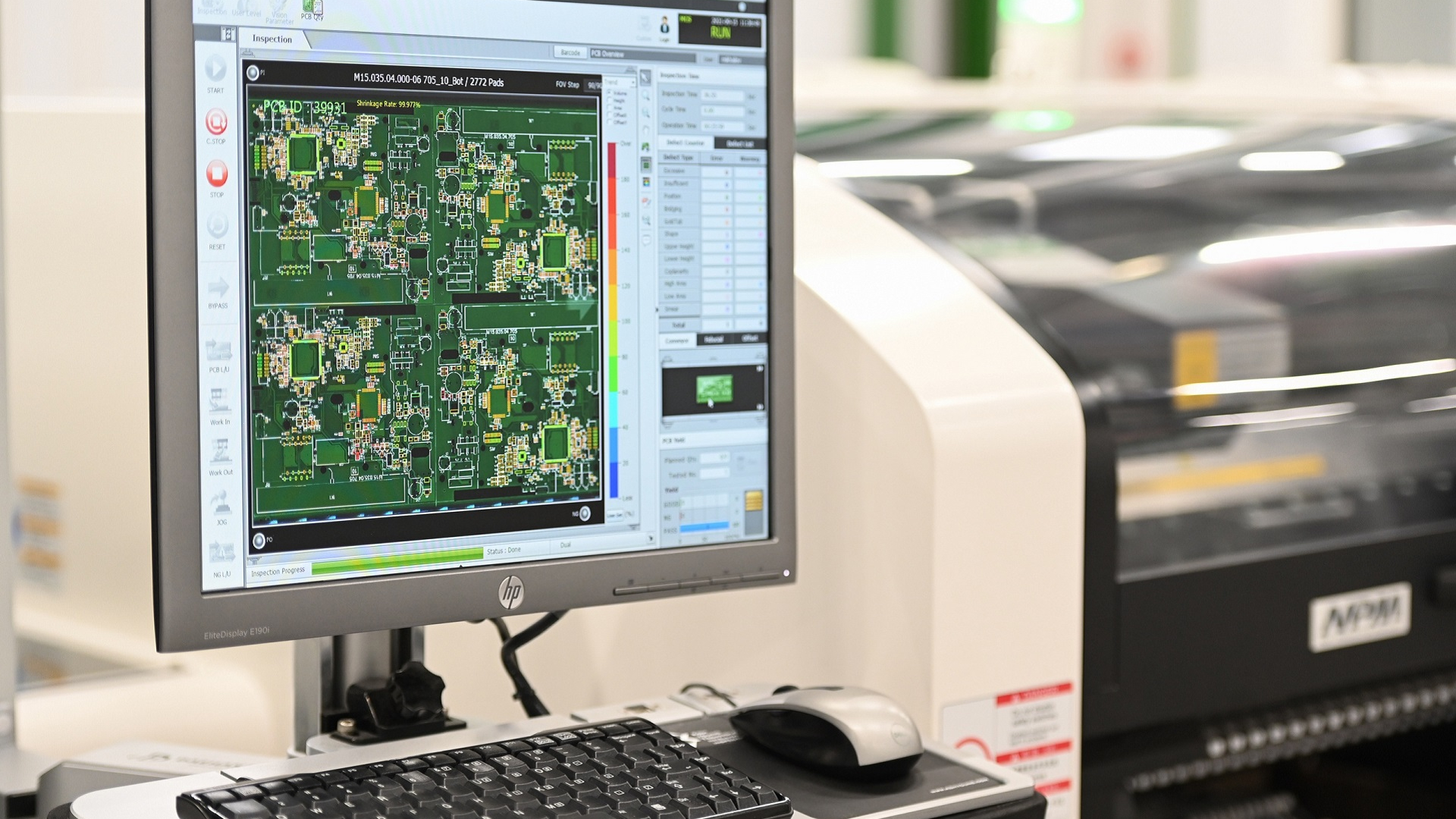 Our services and products comply with numerous industry standards. We take into account the individual characteristics and requirements of our customers. While working with our customers, we apply a flexible approach, however, we never compromise the quality and safety of our services. Quality and safety are among our values, and we respect and value our colleagues and customers. Our goal is to ensure customer satisfaction and the quality of our service.
The quality standards and well-functioning internal procedures implemented in our company allow us to guarantee an equipment failure rate of less than 0.1% and to offer up to 5 years warranty for the manufactured products.
Attitude to quality issues
Each Macro EMS department and each individual employee understands their role in the overall quality assurance process. With the help of commercial and production departments, the quality department collects, documents and records data, develops and implements procedures, plans for preventive and corrective measures.
Quality Management
The company is certified according to the quality management system ISO 9001:2015. Continuous quality improvement and development of all our processes are the fundamentals of our business and are aimed at satisfying our customers' needs and ensuring high quality of products. Before the end of 2020, we will certify our activities for compliance with the IATF 16949:2016 standard.
IPC-A-610
IPC-A-610 – acceptance criteria for electronic assemblies – is used worldwide by PCB manufacturers and original design manufacturers. It covers the verification of the final product, assessment of correct arrangement of the components in accordance with technical documentation. We manufacture products in class 2 and class 3.
Training of personnel
Our employees undergo ongoing training in accordance with IPC standards by our own trainers and, periodically, by third party trainers. Therefore, we are sure that all members of our team are aware of the latest industry-specific know-how.
Control process at the production facilities
Electronics manufacturing imposes certain requirements on the organization and maintenance of a manufacturing facility and equipment. Control over the facility is carried out by performing the appropriate procedures: ESD, maintaining microclimate, control of access to premises, control of access to information, equipment maintenance.
ESD-protection
Electrostatic discharge is dangerous to sensitive electronic devices and may cause irreparable damage during the manufacturing process. We pay special attention to ESD protection and invest resources in it. Our company meets all ESD safety requirements (floor coverings, workplaces, clothing and footwear, access control system, packaging, equipment for checking grounding).
Traceability
Macro EMS has introduced an end-to-end traceability system. We mark all boards and packages with QR codes (stickers or laser engraving). Due to the above, we record all movements, acceptance, shipments and operations performed at all stages of production. Information about relocations is constantly updated in our production management system. This helps to reduce the risk of human error and to control product quality.
Are you looking for an original design manufacturer specializing in the manufacture of electronics for industries with high reliability requirements? In this case you should contact us.